Maharashtra Destinations:-
Flashy, fantastic and futuristic, Maharashtra is the Bollywood-centric state of India. Mumbai, its capital, deserves a few days but that's not all there is.
See the new wine estates in Nashik, try up-and-coming restaurants in Pune and explore the Buddhist caves at Ajanta.
Quirky fact: Money rules in this state and its inhabitants are doing well – per capita is some 60% above the national average.
Quirky fact: At night, along the sides of the Blue Mountain, many ghosts have been reported floating by.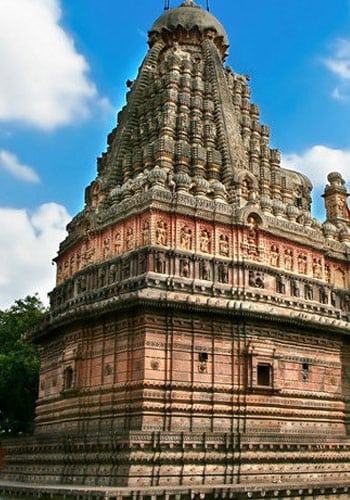 AURANGABAD
Aurangabad has traces of settlements dating to the Stone Age, though it is better known for the 17th-century marble Bibi ka Maqbara shrine which is styled on the Taj Mahal. A distinctive feature of the city is its fascinating mix of cultures and the distinct Muslim aura which it still carries and it has some wonderful walks and street food.
From a tourism perspective, it is the ideal place to stay when visiting the Ajanta and Ellora Caves though within the town itself is the Shivaji Maharaj Museum, dedicated to the Maratha king Shivaji which an impressive display of war weapons and a coin collection.
The UNESCO World Heritage Site Ajanta Caves date back to the 2nd Century BC, and feature 29 intricately rock cut Buddha statues. The magnificent Kailasa Temple at Ellora is one of the 34 caves that make up this UNESCO World Heritage Site.
All the caves have been carved by hand, and are the most spectacular cave complexes in India.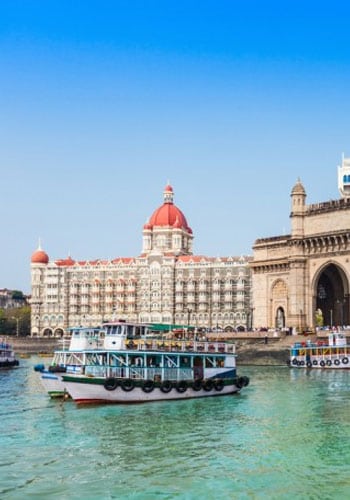 MUMBAI, MAHARASHTRA
Gregory David Roberts hit the nail on the head when he wrote that "More dreams are realized and extinguished in Mumbai than any other place in India". Home to every walk of life imaginable, Bollywood stars and their drivers, fisherman and business tycoons, it is India's most populous and metropolitan city. Home to Colaba and Fort, south Mumbai, with its impressive blend of Victorian, Gothic, and Art-Deco architecture, is where most tourists stay. Perambulate Marine Drive and stop for a mandatory photo-op at Gateway of India (where you'll find plenty of company). There are some excellent walking and slum tours and if you really want to get into the thick of it visit Chor Bazaar.
NASHIK
Little known Nashik has a lot going for it. Hosting one of the largest religious gatherings in the world, The Kumbh Mela, along the banks of the Godavri river, it is of great religious importance according to the epic Ramayana Poem.  It's also the heart of Indian wine country, home to almost half of all of the country's vineyards. Each year it hosts SulaFest, a wine and jazz festival taking place during the harvest season. Festivals aside, history buffs will be interested in the Pandavleni caves, a collection of 2nd Century Buddhist caves. Told you there's more to do than you thought in Nashik.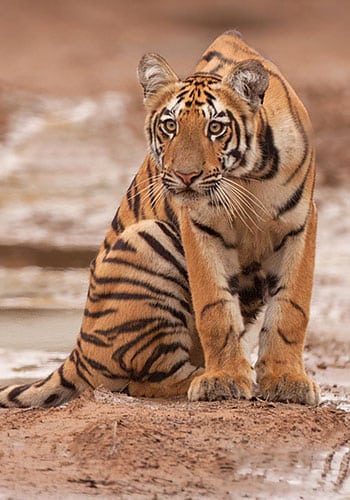 TADOBA, MAHARASHTRA
Despite being one of the best places in India to spot the elusive tiger, Tadoba-Andhari Tiger Reserve remains free from the tourist hoards of Ranthambore and Bandhavgarh. Home to some 114 adult tigers, as well as a healthy population of gaurs, chitals, nilgais,sloth bears and leopards it is an excellent option for wildlife lovers. A recent renovation of the states National Highway has also made it much more accessible by road. With Tadoba Reserve being open all year round, unlike many other parks in India, the question is why not to visit?Aurangabad
Rising to fame in a matter of decades, Aurangabad was named India's capital by its last Mughal Emperor, Aurangzeb from 1653-1707. Following his death, its decline was as rapid as its ascension, however, the Bibi-ka-Maqbara, baring a striking resemblance to the Taj Mahal, remains a monument to the family's legacy. The tourism capital of Maharashtra, Aurangabad is also used as a base for travellers to visit the World Heritage Ellora and Ajanta caves. A quick flight or scenic train journey, Aurangabad is easily accessible from Mumbai.