Destinations- Himachal, Himalayas & Ladakh:
These regions are often overlooked, which is ironic when you consider that the Himalayas is the mightiest mountain range globally!  The hill regions in India are often missed by travellers but they do offer some remarkable travel experiences. Charming villages, fabulous trekking and famous hill stations form the make up of travel to Himachal Pradesh, with Simla and Dharamshala being the most famous and on the tick list of anyone traveling to this region.
Ladakh is the highest state in India.  Until relatively recently it was closed off every winter to snowfall blocking off the mountain passes.  It is a place of Buddhist monasteries, phenomenal desertscapes, mountain views as well as having an extraordinary wildlife including snow leopards and Himalayan bears. Ladakh is now open year round, the brave flock there in the winter to witness this wildlife, whereas in the summer it is a wonderful trekking and adventure destination as well as providing a unique culture for those looking for a less extreme holiday. There is now also a fabulous collection of luxury hotels from which to explore this extraordinary if extreme destination.
Dharamshala
'Dharam' meaning religion, and 'shala' meaning sanctuary, is an appropriate name for the location of the Tibetan Government in Exile. Home to the Dalai Lama, it has been a magnet for the spiritual and the seekers. Mcloedganj, is where you'll find the Tsuglagkhang Complex as well as almost all of Dharamshala's tourists. It is definitely worth a visit, but there's a lot more to be seen and done here: from Kangra Valley's pristine deodar forests, ideal for walking trails, to birding at the Pong River Sanctuary.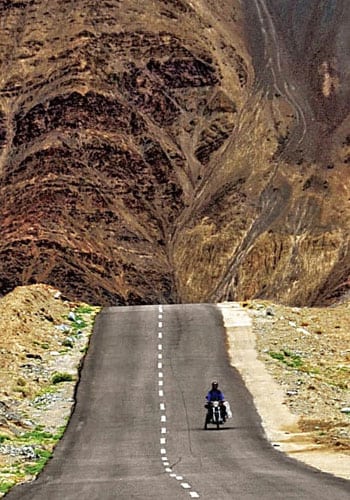 LEH, LADAKH
"So remote that only your best friend or worst enemy will visit you" (or so the saying goes) the journey to Leh is half the fun. Surrounded on all sides by the Ladakh mountain ranges, this lunar landscape quite literally takes your breath away (at 11,482 feet, you'll need a day to acclimatize to the altitude). The gateway to the rest of Ladakh, you will witness Buddhists, Hindus, Muslims and Sikhs living side-by-side in this tiny mountainous city. The Tibetan Heritage Fund curate an excellent heritage walk through the Old City including Leh Palace and many of its hidden historic sites, whilst the Leh Heritage House hosts a rotating calendar of art exhibitions and guest speakers. Plus it's one of the few spots you can get a good coffee in town.
NUBRA, LADAKH
Comprising the Nubra and Shyok valleys, Nubra must be one of the world's few remaining Shangri-las. Accessed via what is often erroneously referred to as "The World's Highest Motorable Pass" at 18,379 feet it is still impressively high, and an epic road trip. Ensconced by the mighty Karakoram Range, which stretches as far as Pakistan and China, and comprises part of what used to make up the Silk Route. Visit Diskit, where Bactrian camels can be spotted grazing its uninhabited hinterlands and the tiny Hunder village. Untouched by Ladakh's recent foray into tourism, a journey to Nubra is a journey back in time.
PANGONG, LADAKH
People visit Pangong for one reason: Pangong Tso. A photographer's dream this 134km long water body extends into China. Made famous by the Bollywood hit movie "3 Idiots" tourists come in their droves to capture this iconic lake. On route from Ladakh, you'll cross the high altitude Chang-La Pass (17,500 feet) and be able to spot wild ponies and Himalayan marmots at the Changthang Wildlife Sanctuary. There's little in the way of accommodation at Pangong Lake, so be prepared to abstain from a shower and make do with a plate of momos or a bowl of Maggi noodles for the evening.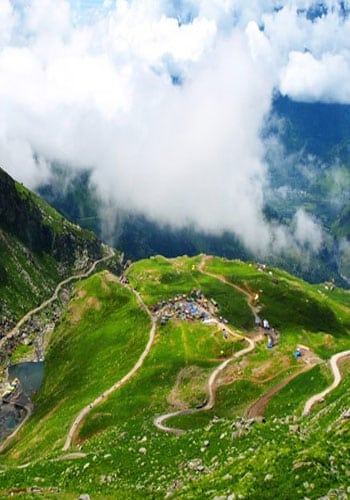 SIMLA
The former summer capital of British India, Simla boasts some impressive colonial architecture. Mall Road, along which you'll find the 19th century Christ Church and The Ridge, boasts iconic vistas. With popular walking trails, it is a welcome respite from the punishing temperatures of the planes in the summer and picture perfect under a blanket of snow in the winter. You can even try a spot of skiing between December and February.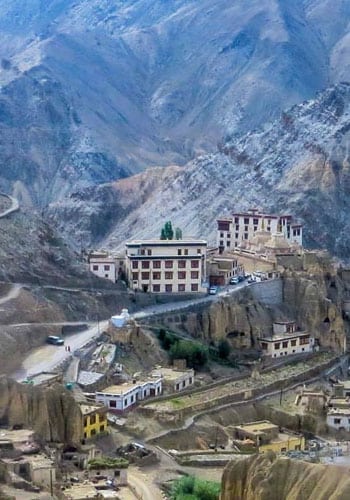 STOK, LADAKH
Home to the reigning royal family, who still reside in the palace, Stok is an authentic piece of rural Ladakhi life. Home to a monastery and an excellent museum, the palace is frequented by tourists from all over Ladakh. Perfect for cycling and exploring on foot, in the summer months you'll find this pastoral village burdened with a harvest of more apples and apricots than they know what to do with. Marvel at its inhabitants' picturesque cottage gardens, wonderfully house proud and their traditional mud houses have some serious curb appeal.
THIKSEY, LADAKH
You'll spot Thiksey's monastery even before you arrive. Towering over the rest of the landscape, it is the most prominent monastery in central Ladakh and houses a 15-metre statue of the Maitreya Buddha. Dating back to 15th century, it is noted for its resemblance to Potala Palace. The daily morning prayers are an utterly hypnotic experience and a chance to witness the Buddhist religion in a manner unchanged for centuries. Pop back in the afternoon to visit the amchi, the resident Tibetan herbal doctor. Close to the banks of the Indus river, it is also a wonderfully bucolic location for walking and cycling.