Located at the threshold of India's far south, Karnataka has plenty to draw the curious traveller in. Despite the mainly dry Deccan plateau, this is a varied state with distinct landscapes.
Must-visits include the state capital, Bengaluru (formerly Bangalore), India's 'garden city' – a temperate city of software engineers, excellent hotels and decent nightlife, Hampi for its ruins and Mysore for top-drawsandalwood and incense.
Quirky fact: Bengaluru is home to the Art of Living Foundation, founded by Sri Sri Ravi Shankar, which draws thousands of mainly English-speaking adoring fans.
BANGALORE
The capital of the southern state of Karnataka, Bangalore is a cosmopolitan city, and now, one of the biggest IT centres of India. It's a forward-thinking, young and trendy city with a mix of new shopping malls, bars and fast-food joints, which sit side-by-side with its colonial past. Bangalore boasts numerous parks and gardens and is sometimes referred to as the Garden City of India. It also holds a treasure trove of traditional Indian arts and crafts. It is a useful gateway to Northern Kerala, Tamil Nadu and Karnataka.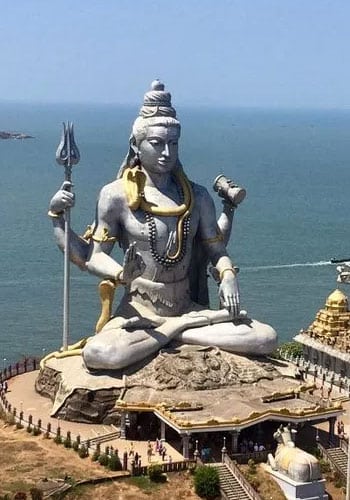 GOKARNA
The Konkan Coast boasts kilometres of unspoiled beaches and quaint coastal towns, as well as rugged sand dunes. Gokarna, on this coast is set behind a broad white-sand beach, with the forest-covered foothills of the Western Ghats forming a backdrop. It  is home to numerous temples and monuments and the beaches, of which Om Beach is one of the most well-known are off the beaten tourist track, making them an ideal spot for travellers looking to get away from it all.   Think Goa, 35 years ago, the palm-fringed beaches are still crowd free and the beach shacks have still to make an appearance.
MYSORE
The city of royal palaces, sandalwood and incense, Mysore has a pleasant climate, some beautiful parks and wide, shady avenues. The former capital of the princely state, Karnataka's second largest city has the hustle and bustle characteristic of larger Indian towns yet this is an enchanting place to admire and buy some of India's richest silks and soak up the atmosphere and old-fashioned charm that has endured over the years. Mysore is dominated by the spectacular Maharaja's Palace, around which the boulevards of the city radiate, and a visit to the fascinating flower, fruit and vegetable markets of the area is definitely worthwhile.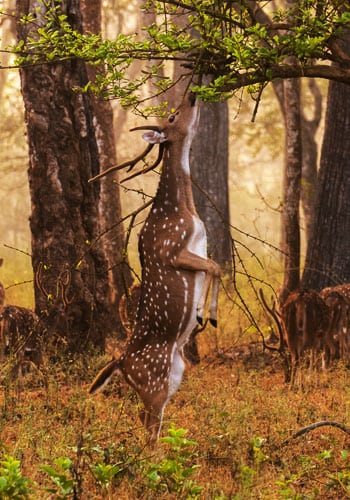 Nagarhole
The Nagarahole National Park in Karnataka, often called Kabini after the river which runs through it is one of South India's most beautiful national parks where open stretches by the river meld unobtrusively into thick jungles home to a wonderful variety of wildlife. It is among the most sought after wildlife getaways across South India; animals come down to the river to slake their thirst and the jungles here are home to tigers, elephants, leopards, deer and various species of monkeys. In addition to the jeep safaris, a boat ride along the course of the Kabini River is also a great way to spot wildlife and birds. Adventure enthusiasts can also choose to raft down the Kabini and then relax by the river in beautifully furnished jungle lodges that offer a slice of rustic living in the heart of the jungle.