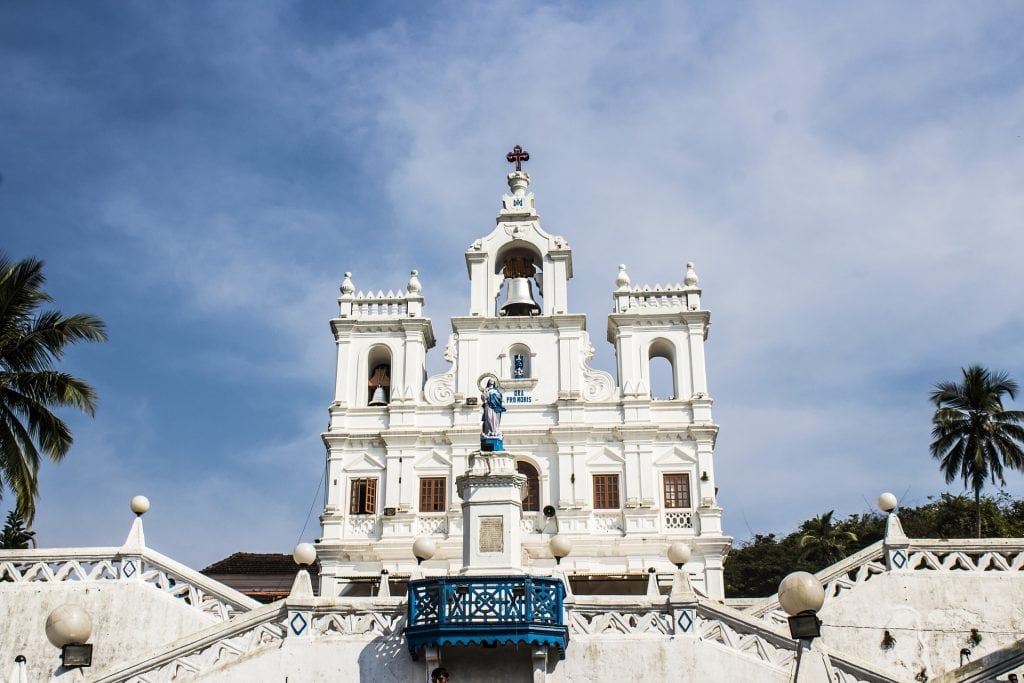 It figures that Goa is a fixture tourist destination in India. The popularity of the compact coastal state is still built on desirable elements of the good life: a rustic beach, mellow tropical breeze, palm tree shade and the hypnotic din of the sea.
That all of it bubbles above a persistent under swell of hippy-era nostalgia is fine for some. Goa was indeed one of the paragon stops on the turn on, tune in, drop out psychedelic trail and by the looks of it, some Haight-Ashbury hints (and people) never left the beach. Ravi Shankar may have made way for electronic music in the late 1980s but it all still looks like one big love-in.
Goan Heritage
Still, Goa is far from a cognate cluster of far-out, groovy cornball kitsch. Look beyond the bongos and fluoro body paint, past the glow sticks, the beach jugglers, dreadlocks, amateur shamans and designer drugs and see the state for what it is. Goa has party scene cred, without question, but the inimitable beauty of the place is evident all around. Take the UNESCO World Heritage colonial architecture, genuine coastal village charm, a singular mosaic of cultures.
A network of handsome towns provide a solid trampoline to the best of Goa, amidst a backdrop of the Western Ghats and a web of languid monsoon-fed rivers, from state capital Panaji to Vasco, Margao to Mapusa. Whatever aspect of Goa you choose to focus on, from the proverbial to the extraordinary, this gem of South West India will leave you in a trance.
Goa's Top 10
Goa State Museum is a welcome reprieve from the beach scene
Bondla Wildlife Sanctuary is small but has enough resident Sambar deer and Gaurs to impress
Savoi Spice Plantation is a lovely haven with wafts of cardamom and star anise
Cotigao Wildlife Sanctuary lives up to the wildlife sanctuary label, with ample exotic fauna on hand
Bhagwan Mahaveer Sanctuary and Mollem National Park protect a considerable and exquisite swath of the Western Ghats
Bom Jesus Basilica is a linchpin in Goa's UNESCO World Heritage ensemble of monuments
Mangueshi Temple is a wonder of daily puja ceremony and worship in Goa
Panaji Bairro das Fontainhas is a foremost quarter of colonial heritage architecture.
Sé Cathedral is the standout landmark of Old Goa and the largest church in India
Cabo Raj Bhavan is the official residence of the Governor of Goa and dates back to the mid-17th century