With all the splendour of ancient India and the self-confidence of a Bond film, Udaipur lures up-market Westerners like moths to the lights of City Palace. It provided the backdrop for Octopussy (1983), but Udaipur's inhabitants probably couldn't care less about Fleming's fictional spy. Simple and friendly, they are far more concerned with valour, chivalry and their city's heroic past.
Venice of the East
Your experience of the 'City of Lakes' (and of palaces, gardens, forts, temples and mountains) is somewhat determined by weather. Little Swaroop Sagar Lake can look more like a muddy quarry when monsoons are sparse, but the Araval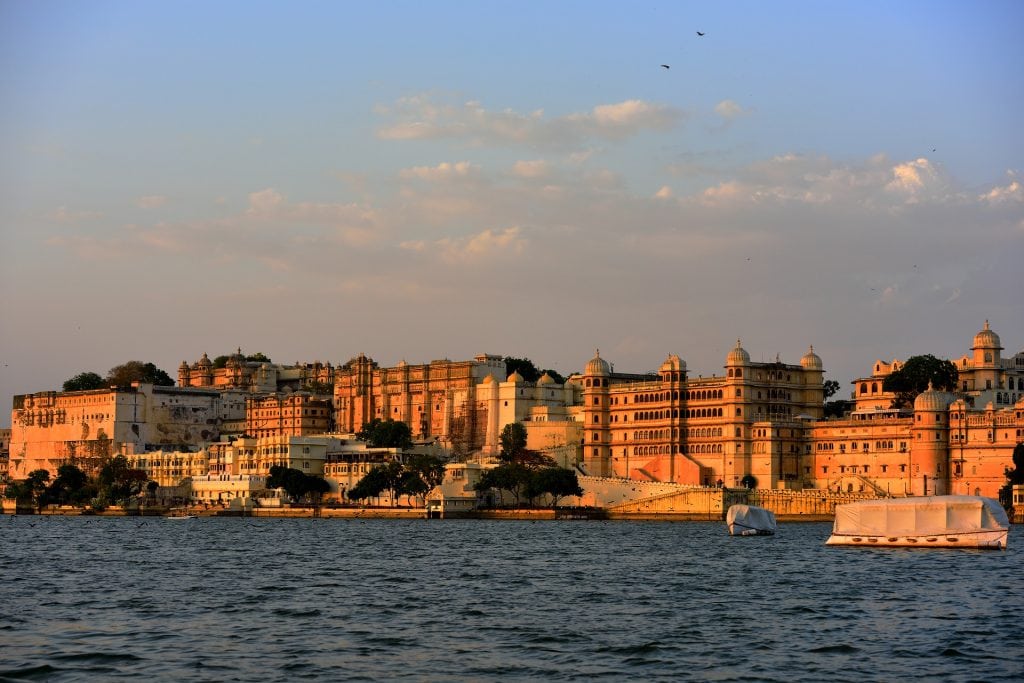 i Range and Jagat and Ranakpur temples don't rely on massive rains for their majestic appearance. Whatever time of year you visit, you won't wonder why Udaipur has been called the 'Venice of the East'. Most good romances take a little work, but this one is pretty smooth sailing.
Udaipur's top 10
Udaipur Solar Observatory There's enough to see on the ground in Udaipur, but this is the best solar observing site in Asia
Monsoon Palace After the 4km (2.5mi) hike up to this ancient castle and lookout, you'll understand why they serve cold coffee at the top
Lake Pichola Some of the peripheral areas are rather dry, but seen from the balcony of a nearby restaurant at night it's everything you imagined it would be
Eklingji Temple Over 1,300 years old and still in use. It's worth running the unsettling gauntlet of beggars for
Machla Magra Skip the overpriced tuk-tuk ride and hike to the bottom of the cable car that will whisk you up to unmatched views
Bagore Ki Haveli A small museum explaining Indian life through dance, music and even scenes from the Kama Sutra. The mosquitoes and bats are all part of the experience
Jain Temple Finding your way out of this labyrinthine temple is made harder by the fact that none of its 1,444 white ivory columns are carved the same way
Sashi's Cooking Classes After joining Sashi for a delicious culinary experience in her home, you'll never eat takeaway butter chicken again
Fateh Sagar Lake This artificial lake with its three inner islands looks amazing – and provides jobs to 60 per cent of the population
Udaipur City Palace This wonder features majestic interiors as packed with inner courts and palaces