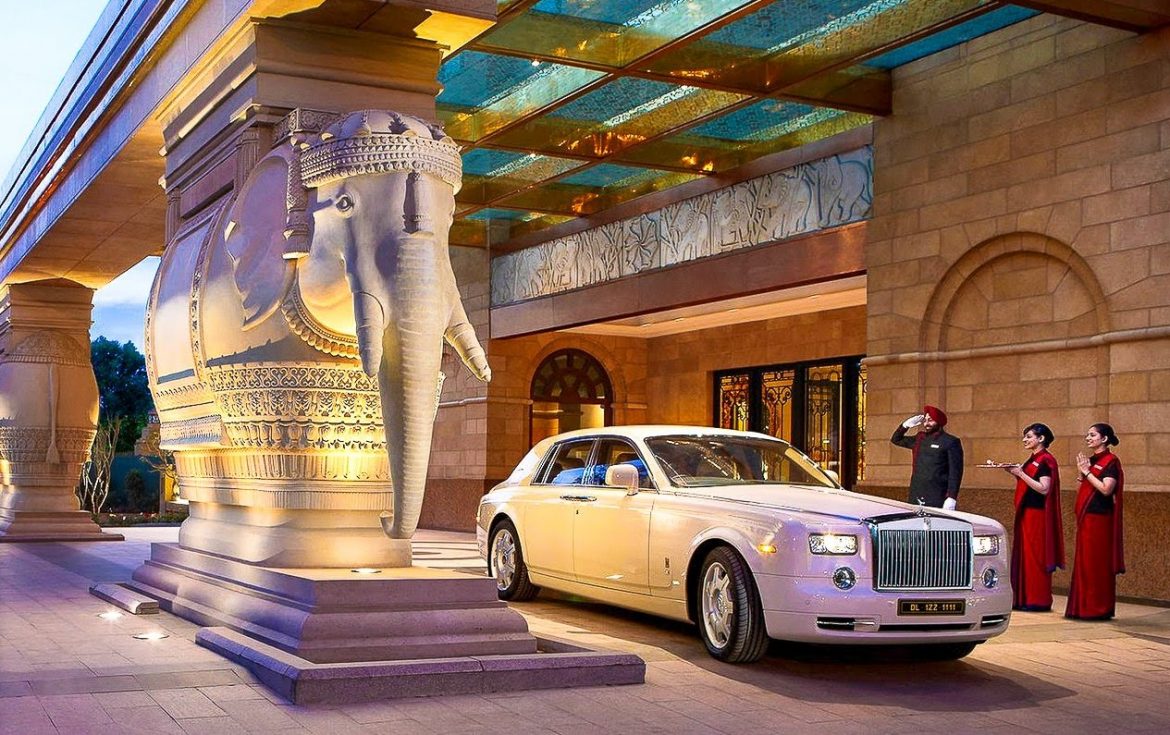 From Palaces to Beaches, and Glamping In Between: Bespoke India's Most Luxurious Hotels
Luxury
noun.
"A state of great comfort or elegance, especially when involving great expense."
Often used, seldom correctly. How to define such an objective term? What may be the lap of it for one, is a chandelier too far another. Some crave complete isolation from the outside world; whilst for others, lack of high speed broadband is enough to cancel their stay. Perhaps you simply crave a pristine beach and a picture perfect sunset. Whatever your definition of luxury, Bespoke India Travels has you covered. From the India's most lavish palaces, to the ultimate 'glamping' experience, to its very best beaches: there is something for everyone's definition of luxury.
India's Most Luxurious Palace Hotels
The first palace turned luxury hotel, Taj Lake Palace, Udaipur commands an enviable position, right in the middle of Lake Pichola. Only in-house guests are allowed, even for dinner, so it is the most exclusive address in town. Experience unbridled opulence and a view of Udaipur that only a stay at the Taj Lake Palace can buy. Guests can dine under the stars at Bhairo or indulge in treatments on your very own Jiva spa boat.
You couldn't mention palace hotels in India, without mentioning Umaid Bhawan. Designed by British architect Henry Lanchester, the art-deco abode of the then 27th Maharajah of Jodhpur, embodies the utmost style and sophistication. Rolling lawns, stylish décor, and white-glove service. Still home to the current ruling Maharajah of Jodhpur, who maintains, "we treat our guests like Kings and Queens". Naomi Campbell is a fan – need we say more?
Meaning 'Mirror of the Sky' Falaknuma Palace, made entirely from Italian marble, positively glows. The former abode of the Nizam of Hyderabad, one of the richest men in the world, every square inch of this hotel, sitting at an elevation of over 2000 feet, is quite literally the height of luxury. Its entrance hallway, decorated entirely in hand-painted frescoes and gilded reliefs is a masterpiece in itself. A jewel amongst the clouds.
A Jaipur gem, Rambagh Palace's manicured lawns, superlative service and lavish rooms set it apart from the abundant competition in the Pink City. The former residence of the Maharajah of Jaipur it is still every bit worthy of a king. Indeed evenings spent on the terrace at the Polo Bar, serenaded by several resident peacocks, make one feel like royalty.
India's Best Glamping Experiences
The ghostlike leopard has become so accustomed to man that they are able to apprehend their movement; but with a dedicated team of naturalists at Jawai guests have a 75% chance of spotting these elusive creatures. With just eight luxurious safari style tents from which to explore the Aravali range and learn about the local Rabari tribal cultures. Retreat to your tent, wallow in the pool, or enjoy a glass of chilled champagne by the campfire. Utterly spoiling and entirely wild.
The Chamba Camp Thiksey proves that even in the most remote areas, five star luxury is still attainable. Each tent has its own private terrace, butler service, and unspoilt views of Thiksey monastery and the surrounding Ladakh mountain range. If you're lucky, you might catch a couple of resident monks passing through the camp. A spellbinding setting, there is nothing quite like it for many miles.
Perched aside a hundred year old reservoir Chhatra Sagar is for those whose idea of luxury is disconnecting from the outside world and reconnecting with nature. An eco-sensitive camp is run by brothers Harsh and Nandi Singh: passionate conservationists with a knack for hospitality. What Chhatra Sagar lacks in technology it makes up for in personalised service, authentic Indian cuisine, and plenty of creature comforts.
If you're looking for the ultimate glamping experience and tigers then Oberoi Vanyavilas is the place for you. Just ten minutes drive from Ranthambore National Park it is home to some of the most attentive staff and superlative service in India. Without question, one of, if not the, most luxurious places from which to go in search of India's largest cat.
India's Best Beach Hotels
If you're after a slice of Goan susegad, look no further. Elsewhere is a perfect symphony of colonial heritage and tropical beach life. Sandwiched between two of North Goa's most popular beaches, Ashwem and Mandrem, it somewhat astoundingly, remains untouched. A Portuguese hamlet, rooms are the former bakery, piggery, Captain's House and Priest's House, sympathetically restored to accommodate a discerning clientele. Brad and Angelina were guests whilst holidaying in India.
Eco-friendly thatched roof cottages, with the sea in clear view, Marari Beach Resort is the ultimate Indian coastal hideaway. Indulge in the finest Keralan cuisine, authentic Ayurvedic treatments, yoga, meditation, or simply recline in one of several hammocks, with a good book and the shade of two palms to protect you from the South Indian sun.
For the Indophile that's seen it all, the Andaman Islands' pristine beaches are well worth the journey (Radhanagar Beach was named the Seventh Best in Asia, and they don't half go on about it!). If you ever needed further reason to visit: Jalakara is it. Carved out of virgin rainforest and designed by a team of environmentally sensitive architects, it has just six suites, plus Havelock Island's only infinity pool. Rooms are staggered over several levels, making the most of those jungle views, and are decorated in earthy colours and organic prints. No Wi-Fi means you are completely off the grid: total bliss for some.
It's difficult to envisage anywhere more relaxing and unspoiled than Neeleshwar Hermitage. On almost everyone's top India's top coastal stays this health retreat-cum-beach break is a haven in un-touristy Malabar. Eighteen cottages, evoking the traditional Keralan kettuvallam boats, are dotted around a verdant palm grove; an inviting pool overlooks the beach. Dine on seafood serenaded by the sound of the sea or treat yourself to a traditional Ayurvedic massage. Understated luxury perfected.