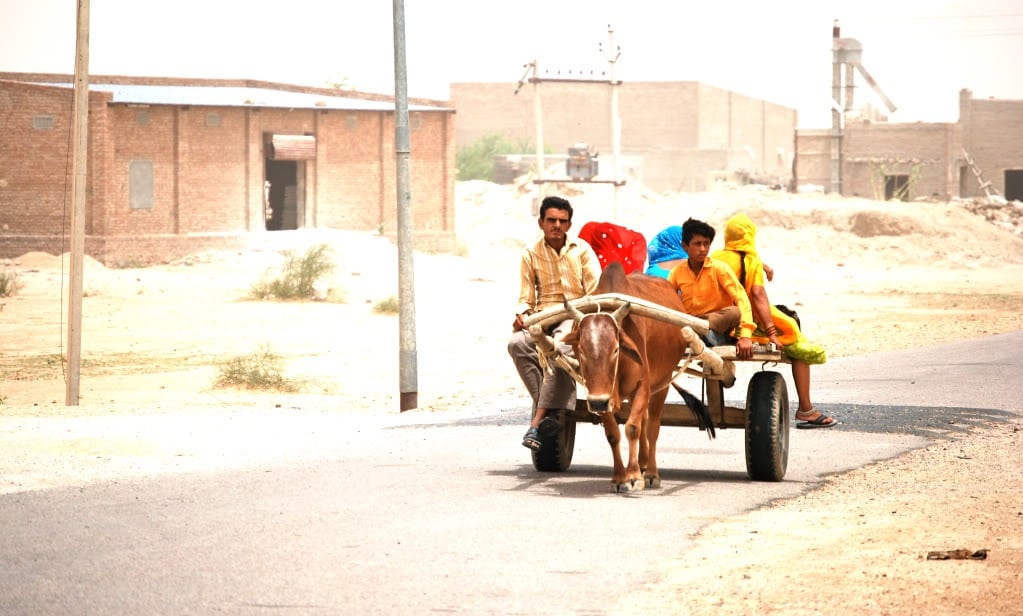 India is home to an extraordinary range of weather conditions, and they can have a huge impact on the enjoyment of your holiday here. Fortunately its weather patterns are as predictable as, well, the changing seasons. The coming summer and passing monsoon have been studied for millennia, with increasing accuracy, so there should be no nasty surprises. From tropical climes in the south to alpine conditions in the north, there is a climate to suit every traveller's temperament. Some regions of the country remain virtually impassible during the winter months, whilst others you can scarcely leave the comfort of your air-conditioned room in the summer. Bespoke India's guide to weather in India, helps you determine when and where is the best time to travel for you.
January to March
The best time to travel to Rajasthan, you'll find the evenings chilly during January and February, but the days blissfully warm, thought as March gets underway, things begin to heat up a bit. Spring also welcomes the "Festival of Colour" Holi throughout Rajasthan. A photographer's dream, though perhaps not your camera's!
January to March are similarly the best months to visit Kerala, and for the same reason, the busiest too. For mountain lovers February is widely regarded as the optimum time for skiing in Gulmarg and beach bums will be much happier in Goa, after the maddening crowds of Christmas and New Year have moved on.
Experiencing the tail end of the monsoon, and summers where the thermometers resemble cooking instructions, January to March provides a short window of idyllic weather in Tamil Nadu. With temperatures hovering around the low-thirties, it's about as cool as this extreme southerly state of India gets.
March to July
Visit Darjeeling from March onwards for the best weather and to experience the first tea flush. This is also a great time to travel to Shillong. Though both experience heavy rain during the monsoon between June and July, there is beauty behind this extraordinary weather pattern, as it brings new life to the surrounding landscape, and waterfalls and rivers spring to life.
The Himalayas and India's northernmost points begin to become more appealing. Shimla, India's erstwhile summer capital during the years of The British Raj, was located there for good reason, and it is blessed with far more temperate climates than the scorching plains. A popular and great time to visit North India's numerous hill stations.
As temperatures begin to thaw, from April onwards is the very best time to visit Kashmir and Ladakh, though you'll find that the crowds have followed you there. Whilst it might not be the most pleasant periods weather-wise, you stand the best chance of spotting a tiger from April through to June in Madhya Pradesh's wildlife parks, of which Bandhavgarh, Kanha, and Pench are largely considered the best.
With temperatures averaging a balmy 22°C, March to June, pre-monsoon, are the best months to visit Sikkim.
July to October
Ladakh is still very much in season until around mid-October, and from August onwards sees a dramatic thinning in the crowds, so this is an optimum time to visit. But if you want to chase the monsoon, you'll fine the tail end of it, in Kerala and Goa. Whilst July might be a little hot and sticky, September through to October are glorious months to travel in these tropical states, where the entire place is spilling over with verdant undergrowth and luscious foliage.
October to December
After a scorching summer now is the perfect time to revisit Rajasthan. The landscape is transformed from dry scrubland to a viridiscent oasis, after the welcomed monsoon rains. It's also a particularly auspicious time of year in Rajasthan, with plenty of festivals, most notably Diwali, the celebration of light over darkness, culminating in candlelit pujas and firework displays.
There are some blessed states where mild weather patterns mean it is the perfect time to visit all the year round. Bangalore, often known as "the air-conditioned city", where the temperatures barely cross 35°C and linger around 30°C for most of the year. The southern hill stations of Coorg and Munnar are not subject to the alpine winters of the north, and therefore remain pleasantly misty and welcoming in all seasons.
Wherever you are visiting in India, make sure to check the weather ahead before booking. It may be tempting, as off-season hotel rates plummet, to try and nab a bargain, but in most cases, no-one is travelling there for good reason.